Keynote Speakers


Prof. Kun Yang(Personal Page)
Member of Academia Europaea (MAE)欧洲科学院院士, IEEE Fellow, IET Fellow, ACM Distinguished Scientist


Chair Professor in the School of Computer Science & Electronic Engineering




Head of the Network Convergence Laboratory (NCL)


University of Essex, UK

Bio: Kun Yang received his PhD from the Department of Electronic & Electrical Engineering of University College London (UCL), UK. He is currently a Chair Professor in the School of Computer Science & Electronic Engineering, University of Essex, UK, leading the Network Convergence Laboratory (NCL). He is also an affiliated professor of UESTC. His main research interests include wireless networks and communications, future Internet and edge computing. In particular he is interested in energy aspects of future communication systems such as 6G, promoting energy self-sustainability via both energy efficiency (green communications and networking) and energy harvesting (wireless charging). He has managed research projects funded by UK EPSRC, EU FP7/H2020, and industries. He has published 400+ papers and filed 20 patents. He serves on the editorial boards of a number of IEEE journals (e.g., IEEE ComMag, TNSE, WCL, TVT). He is a Deputy Editor-in-Chief of IET Smart Cities Journal. He is a Distinguished Lecturer of IEEE ComSoc. He has been a Judge of GSMA GLOMO Award at World Mobile Congress – Barcelona since 2019. He is a Member of Academia Europaea (MAE), IEEE Fellow, IET Fellow, and an ACM Distinguished Scientist.

Prof. Qingfu Zhang(Personal Page)


IEEE Fellow




Chair Professor of Department of Computer Science


City University of Hong Kong, China
Bio: Qingfu Zhang is Chair Professor of Computational Intelligence at the Department of Computer Science, City University of Hong Kong. His main research interests include evolutionary computation, optimization, neural networks, data analysis, and their applications. Professor Zhang is an Associate Editor of the IEEE Transactions on Evolutionary Computation and the IEEE Transactions Cybernetics. MOEA/D, a multiobjective optimization algorithm developed by him and his students, is one of the two most used multiobjective optimization framework. He was awarded the 2010 IEEE Transactions on Evolutionary Computation Outstanding Paper Award. He has been in the list of SCI highly cited researchers for five consecutive years, from 2016 to 2020. He is an IEEE fellow.
Invited Speakers


Prof. Valentina Emilia Balas
Head of Intelligent Systems Research Centre


Aurel Vlaicu University of Arad, Romania
Bio: Valentina E. Balas is currently Full Professor in the Department of Automatics and Applied Software at the Faculty of Engineering, "Aurel Vlaicu" University of Arad, Romania.
She holds a Ph.D. Cum Laude, in Applied Electronics and Telecommunications from Polytechnic University of Timisoara. Dr. Balas is author of more than 400 research papers in refereed journals and International Conferences. Her research interests are in Intelligent Systems, Fuzzy Control, Soft Computing, Smart Sensors, Information Fusion, Modeling and Simulation.
She is the Editor-in Chief to International Journal of Advanced Intelligence Paradigms (IJAIP) and to International Journal of Computational Systems Engineering (IJCSysE), member in Editorial Board member of several national and international journals and is evaluator expert for national, international projects and PhD Thesis.
Dr. Balas is the Head of Intelligent Systems Research Centre in Aurel Vlaicu University of Arad and Head of the Department of International Relations in the same university.
She served as General Chair of the International Workshop Soft Computing and Applications (SOFA) in ten editions organized in the interval 2005-2022 and held in Romania and Hungary.
Dr. Balas participated in many international conferences as Organizer, Honorary Chair, Session Chair, member in Steering, Advisory or International Program Committees and Keynote Speaker.
Recently she was working in a national project with EU funding support: BioCell-NanoART = Novel Bio-inspired Cellular Nano-Architectures - For Digital Integrated Circuits, 3M Euro from National Authority for Scientific Research and Innovation.
She is a member of European Society for Fuzzy Logic and Technology (EUSFLAT), member of Society for Industrial and Applied Mathematics (SIAM) and a Senior Member IEEE, member in Technical Committee – Fuzzy Systems (IEEE Computational Intelligence Society), chair of the Task Force 14 in Technical Committee – Emergent Technologies (IEEE CIS), member in Technical Committee – Soft Computing (IEEE SMCS). She is member in the Committee of IEEE Romania Section as Volunteers Training Coordinator and vice chair of IEEE Computational Intelligence Society Chapter – CIS 11. During the interval 2021-2022 she was a member of IEEE European Public Policy Committee Working Group on ICT. From May 2023 Dr. Balas is associate member of Romanian Academy of Scientists.
Dr. Balas was past Vice President (awards) of IFSA - International Fuzzy Systems Association Council (2013-2015), is a Joint Secretary of the Governing Council of Forum for Interdisciplinary Mathematics (FIM), - A Multidisciplinary Academic Body, India. She is the recipient of the "Tudor Tanasescu" Prize from the Romanian Academy for contributions in the field of soft computing methods (2019) and "Stefan Odobleja" Prize from Romanian Academy of Scientists (2023).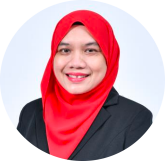 Assoc. Prof.

Masnida Hussin
IEEE Senior Member


University Putra Malaysia (UPM), Malaysia
Bio: Ts. Dr. Masnida Hussin (Senior Member, IEEE) is an Associate Professor at the Department of Communication Technology and Network, Faculty of Computer Science and Information Technology, University Putra Malaysia (UPM), Malaysia. She received her Ph.D. degree from the University of Sydney, Australia, in 2012. She is a member of the Malaysia Board of Professional Technologies (MBOT), which has the title Technologies (Ts). Her main research interests are in quality of services (QoS), green computing, and resource management for large-scale distributed computing such as Cloud, Edge and Fog computing. Masnida has authored and coauthored a number of research papers published in refereed journals and conference proceedings and also serves on the editorial board of several highly reputation international journals. Besides her research work, she has also been appointed coordinator for the Master in Computer Network since 2012. Masnida becomes a subject-matter expert in Cloud security in collaboration with the Cyber Security Malaysia (CSM) agency. There are also Memoranda of Understanding (MoU) and Non-Disclosure Agreements (NDA) with private organizations that are under her responsibility. She also did research for teaching and learning (T&L) scopes and received several awards from T&L competitions and appreciation. She has teaching experience spanning more than 10 years in the areas of Computer Network and Parallel & Distributed computing. Masnida has secured several research grants in the areas of computer networks and T&L. She also actively participates in other research grants with her colleagues. With her busy role as an academician and researcher, she also has time to join community programs, one of which is the Digital Entrepreneurship Workshop for Small-Medium Enterprise Businesses that was held in Muar, Johor, Malaysia.


Previous ICWCSN Speakers Gallery
Prof. Pingzhi Fan
Fellow of IEEE, IET, CIE and CIC, IEEE Distinguished Lecturer
Southwest Jiaotong University, China

Prof. Jiangzhou Wang
Fellow of the Royal Academy of Engineering, UK (FREng), Fellow of IEEE, Fellow of IET, IEEE Distinguished Lecturer
University of Kent, UK

Prof. Nirwan Ansari
IEEE Fellow, COMSOC Distinguished Lecturer
New Jersey Institute of Technology, USA

Prof. Pascal Lorenz
University of Haute-Alsace, France