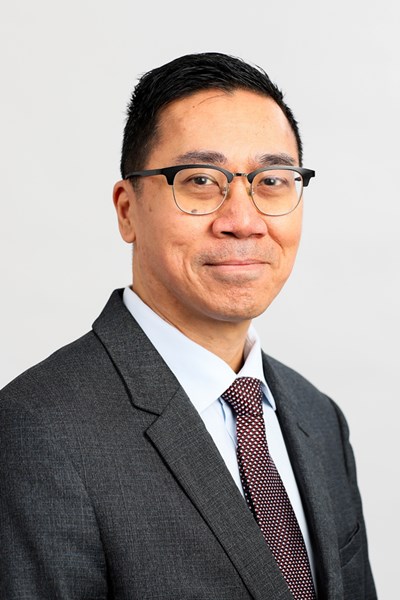 Prof. Teng Joon Lim, IEEE Fellow
Associate Dean (Education)
Faculty of Engineering, The University of Sydney, Australia
Professor TJ Lim joined the University of Sydney in January 2020 as Associate Dean (Education) of the Faculty of Engineering and a professor in the School of Electrical and Information Engineering. This role involves the management and oversight of education programs and students at both undergraduate and postgraduate levels, as well as contributions to teaching and research.
Prior to this he was Vice-Dean (Graduate Programs) of the Faculty of Engineering at the National University of Singapore (NUS) and a professor in that university's Department of Electrical and Computer Engineering; and previously a professor in the Department of Electrical and Computer Engineering at the University of Toronto.
Beginning his career with a BEng (Hons I) in Electrical Engineering at the National University of Singapore, Professor Lim went on to complete a PhD at the University of Cambridge in adaptive signal processing, immediately after which he joined the Centre for Wireless Communications in Singapore where he applied his signal processing expertise to a wireless communications project. He went on to explore the field of wireless communications further, and over the course of almost 25 years has published widely in many subtopics within that field. His current research focuses on the security of the internet of things (IoT), as well as other topics within the broader 5G (fifth generation) mobile communications sphere.
Professor Lim's interest in this field stems from the fact that it has made a real impact on all of our lives, as evidenced by the widespread use of wireless communications both in the personal space and in industry. He feels fortunate to have had the privilege of living and working in three wonderful cities on three continents, with excellent colleagues and good friends in all three places, and to have been able to contribute to academic research at the international level for more than 20 years (and counting).
He enjoys interacting with and guiding students through his classes and his research work, as well as helping students through difficult times. In his role as the Faculty of Engineering's Associate Dean (Education), he looks forward to introducing meaningful changes to curriculum and procedures that will lead to improved outcomes – such as better student experience, greater readiness for the job market and better matching with industry needs – as well as contributing to making the University of Sydney's Faculty of Engineering the top engineering faculty in Australia.
Professor Lim is a Fellow of the Institution of Electrical & Electronic Engineers (IEEE), and has served on a number of IEEE conference committees and editorial boards, including of IEEE Transactions on Wireless Communications, IEEE Wireless Communications Letters, Wiley Transactions on Emerging Telecommunications Technologies, IEEE Signal Processing Letters and IEEE Transactions on Vehicular Technology.
Speakers of icWCSN 2020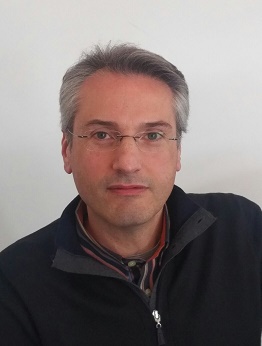 Prof. Leopoldo Angrisani, IEEE Fellow
University of Napoli Federico II, Italy
Leopoldo Angrisani is Full Professor of Electrical and Electronic Measurements with the Department of Information Technology and Electrical Engineering of the University of Naples Federico II, Italy. He is also General Manager/Director of CeSMA – Center of Advanced Measurement and Technology Services and member of the Board of the Ph.D. Program on Information Technology and Electrical Engineering of University of Naples Federico II.
His research activity is currently focused on communication systems and networks test and measurement; measurements for Internet of Things applications; compressive sampling based measurements; measurements for Industry 4.0; measurement uncertainty.
He was and is currently involved in many industrial research projects, in cooperation with small, medium and great enterprises, for which he played and is currently playing the role of scientific coordinator. He is currently playing a relevant role in designing and developing the strategic pillars on which the national Competence Center on Industry 4.0, MedITech, led by Federico II University and geographically located in the South of Italy, is going to be based.
He is Fellow Member of the IEEE Instrumentation and Measurement and Communications Societies, Chair of the IEEE Instrumentation & Measurement Society Italy Chapter, Honorary Chairman of the first edition (M&N 2019) of the IEEE International Symposium on Measurements & Networking 2019, General Chairman of the second edition (MetroInd4.0&IoT 2019) of the IEEE International Workshop on Metrology for Industry 4.0 and IoT 2019. He was one of the promoters of the TC-37 "Measurements and Networking" technical committee of the IEEE Instrumentation & Measurement Society and General Chairman of the first (M&N2011), second (M&N2013), third (M&N2015) and fourth edition (M&N2017) of the IEEE International Workshop on Measurements & Networking. He is Representative of Italy in the IEC Validation Team-VT 60050 for maintenance and management of the International Electrotechnical Vocabulary and member of the Italian Association "GMEE-Electrical and Electronic Measurements Group", of CNIT, National Inter-university Consortium for Telecommunications, of the Technical Committee CT 1/25 "Terminology, Quantities and Units" of CEI (Italian Electrotechnical Committee).
He is corresponding member of the Accademia Pontaniana in Naples, the oldest Italian academy, with almost 600 years of history, which has always brought together renowned Neapolitan scholars.
In 2009, he was awarded the IET Communications Premium for the paper entitled "Performance measurement of IEEE 802.11b-based networks affected by narrowband interference through cross-layer measurements" (published in IET Communications, vol. 2, No. 1, January 2008).
In 2013, he was awarded the prestigious recognition "IEEE Transactions on Instrumentation and Measurement Outstanding Reviewer".
The IEEE Instrumentation & Measurement Society Italy Chapter, which he has been chairing since 2015, was awarded in 2016 the prestigious recognition "I&M Society Best Chapter Award" by the IEEE Instrumentation & Measurement Society, in 2017 the prestigious recognition "Most Improved Membership Chapter for 2016" and in 2018 the prestigious recognition "Most Innovative Chapter 2018" by the IEEE Italy Section.
He is the author or co-author of about 300 international scientific articles, more than one-third of which published in relevant international journals with impact factor.
Speech Title: Reshaping measurements in the 4.0 Era
Abstract: The ongoing 4.0 Era revolution is fostering the transition towards more flexible, automated and efficient processes. This objective is pursued through a number of enabling technologies (IoT, cloud computing, big data, wideband connectivity, augmented reality, robotics and so on), which separately or collectively contribute to an effective implementation of the 4.0 paradigm.
In the 4.0 context, however, measurement and sensing are often considered just as "tools for generating raw data", which require subsequent processing before being dignified as "information".
This leads to some basic questions: is the role of measurement really that limited? Is it unable to offer anything valuable except for the mere indication of a physical quantity or status?
Starting from these questions, this keynote will introduce the audience to a new perspective on measurement, emphasizing the characterizing and active role that it is going to have in the 4.0 Era. The new perspective stems from the consideration that measurement systems share specific attributes with cyber-physical systems – CPSs, the most complete expression of the integrated use of enabling 4.0 technologies.
Exploiting these similarities and leveraging on the necessary coexistence of measurements in CPSs,
measurement
and
measurement systems
in general, can naturally evolve into CPSs. Hence, in the current 4.0 Era scenario, which is witnessing the introduction and development of cyber-physical systems in a number of application contexts,
measurement
will become a CPS among CPSs. Eventually, the assumed "master-to-slave" relationship between measurement systems and CPSs will turn into a "peer-to-peer" cooperation.

Pascal Lorenz, University of Haute Alsace, France
Pascal Lorenz (lorenz@ieee.org) received his M.Sc. (1990) and Ph.D. (1994) from the University of Nancy, France. Between 1990 and 1995 he was a research engineer at WorldFIP Europe and at Alcatel-Alsthom. He is a professor at the University of Haute-Alsace, France, since 1995. His research interests include QoS, wireless networks and high-speed networks. He is the author/co-author of 3 books, 3 patents and 200 international publications in refereed journals and conferences.
He was Technical Editor of the IEEE Communications Magazine Editorial Board (2000-2006), IEEE Networks Magazine since 2015, IEEE Transactions on Vehicular Technology since 2017, Chair of IEEE ComSoc France (2014-2018), Financial chair of IEEE France (2017-2019), Chair of Vertical Issues in Communication Systems Technical Committee Cluster (2008-2009), Chair of the Communications Systems Integration and Modeling Technical Committee (2003-2009), Chair of the Communications Software Technical Committee (2008-2010) and Chair of the Technical Committee on Information Infrastructure and Networking (2016-2017). He has served as Co-Program Chair of IEEE WCNC'2012 and ICC'2004, Executive Vice-Chair of ICC'2017, TPC Vice Chair of Globecom'2018, Panel sessions co-chair for Globecom'16, tutorial chair of VTC'2013 Spring and WCNC'2010, track chair of PIMRC'2012 and WCNC'2014, symposium Co-Chair at Globecom 2007-2011, Globecom'2019, ICC 2008-2010, ICC'2014 and '2016. He has served as Co-Guest Editor for special issues of IEEE Communications Magazine, Networks Magazine, Wireless Communications Magazine, Telecommunications Systems and LNCS. He is associate Editor for International Journal of Communication Systems (IJCS-Wiley), Journal on Security and Communication Networks (SCN-Wiley) and International Journal of Business Data Communications and Networking, Journal of Network and Computer Applications (JNCA-Elsevier).
He is senior member of the IEEE, IARIA fellow and member of many international program committees. He has organized many conferences, chaired several technical sessions and gave tutorials at major international conferences. He was IEEE ComSoc Distinguished Lecturer Tour during 2013-2014.
Title: Advanced architectures of Next Generation Wireless Networks
Abstract: Internet Quality of Service (QoS) mechanisms are expected to enable wide spread use of real time services. New standards and new communication architectures allowing guaranteed QoS services are now developed. We will cover the issues of QoS provisioning in heterogeneous networks, Internet access over 5G networks and discusses most emerging technologies in the area of networks and telecommunications such as IoT, SDN, Edge Computing and MEC networking. We will also present routing, security, baseline architectures of the inter-networking protocols and end-to-end traffic management issues.